Rich Brooks is founder and president of flyte new media, a digital agency in Portland, Maine. He is a nationally recognized speaker on entrepreneurship, digital marketing, and social media.
He is a founder of The Agents of Change, an annual conference and weekly podcast that focuses on search, social & mobile marketing.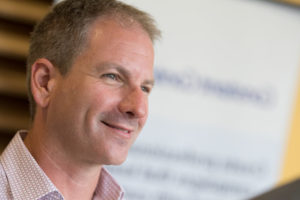 He is also a regular contributor at Social Media Examiner, the world's most popular social media marketing blog.
He has appeared in Inc.Magazine, The Huffington Post, FastCompany.com, CNN.com, and many other news sources for stories on digital marketing.
He is the "tech guru" on the evening news show, 207, which airs on the NBC affiliates in Maine, and teaches web marketing and social media courses for entrepreneurs at the University of Southern Maine's Center for Continuing Education.